From the very beginning, our objective has been to offer you quality food and support our local producers. This is why we choose our suppliers and partners with the greatest care. We are pleased to introduce them to you: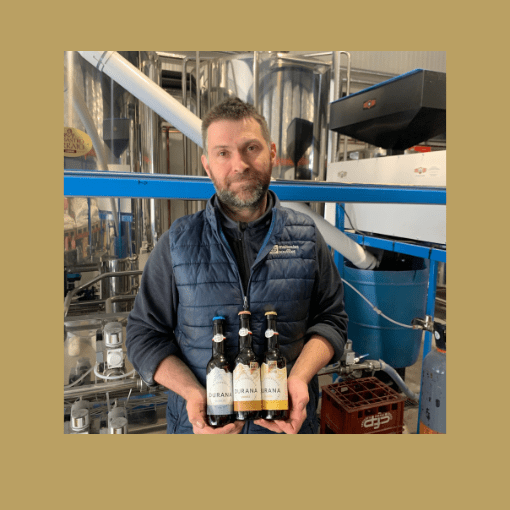 Brasserie les Monts d'Auvergne
63240 Le Mont-Dore
Tel. : +33 4 73 65 01 65
LA DURANA
_______________________
Formerly called La Doriane, the brewery changed its name in 2022 to become La Durana. Discover a brand we have been working with since the opening of Archipel Volcans!
Located at the foot of the Massif du Sancy, La Durana is a local and artisanal brewery that has been highlighting the Auvergne region since 2016. Cédric, the master brewer, makes his own recipes in order to obtain authentic beers full of flavors: count about 3 weeks for the elaboration of a light and tasty beer.
The brand offers a wide range of beers with various flavors, including an organic variety. With no less than 7 references, Durana is a mix of innovative recipes to satisfy all your desires!
MENUT BAKERY
_______________________
Cathy and Olivier welcome you to their bakery in the centre of Saint-Ours-Les-Roches.
Baker since 1983, Olivier has acquired a know-how that allows him to offer many mouth-watering products! The managing couple welcomes you to their traditional bakery with many home-made specialities made from local products.
The bakery has been open since 5 August 2008, and is now a reference in the small town of Saint-Ours-Les-Roches!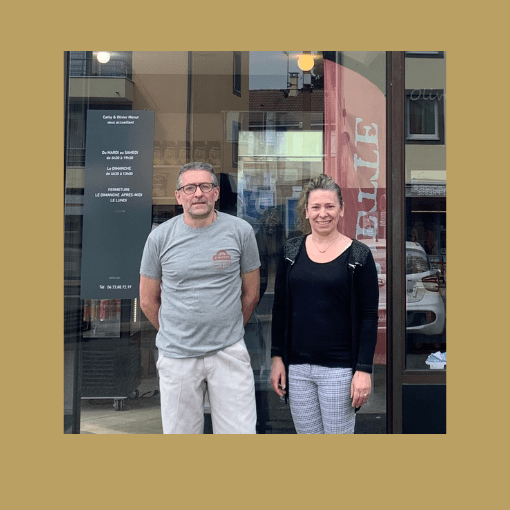 Menut Bakery
Rue du Commandant Blanchet, 63230 Saint-Ours
Tel. : +33 4 73 88 72 19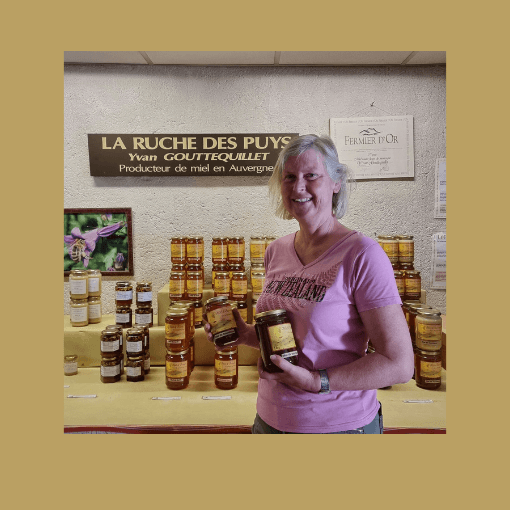 La Ruche des Puys
3 Charlon, Beauloup, 63230 Saint-Ours
Tel. : +33 4 73 88 94 31
LA RUCHE DES PUYS
_______________________
Annemarie Broek has been the manager of the Ruche des Puys since 2012. She works with 3 beekeepers, who produce the honey until it is extracted. Annemarie is responsible for bottling and processing the honey and then selling it in her shop. Many honey products are available, such as gingerbread, sweets, drinks and cosmetics.
If you would like to learn more about the world of beekeeping, come and visit the Ruche des Puys museum, open from the All Saints' Day holidays until the Easter holidays. This guided tour will allow you to discover the world of bees, and will reveal many other surprises…
LA SAVONNERIE M
_______________________
Magali Forestier has been making her products for over two and a half years. When she started her business, Magali wanted to work with as many local producers as possible. Today, her products are made locally and the producers supply her with organic or sustainable agriculture products. La Savonnerie M offers soaps made from goat's milk, but also other products such as solid shampoos made from cow's milk, essential oils and a range of cosmetics.
Visit the Savonnerie M website to find the many handmade products offered by Magali!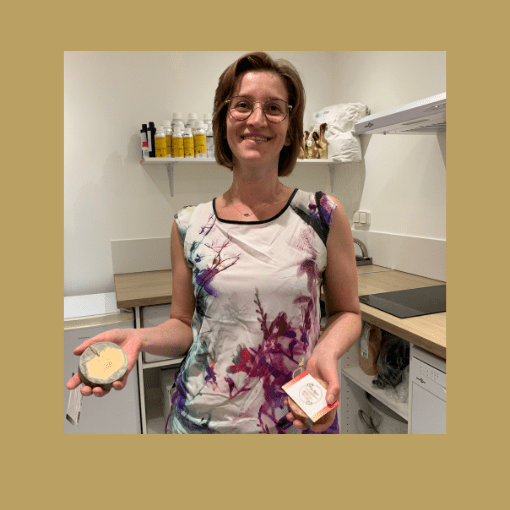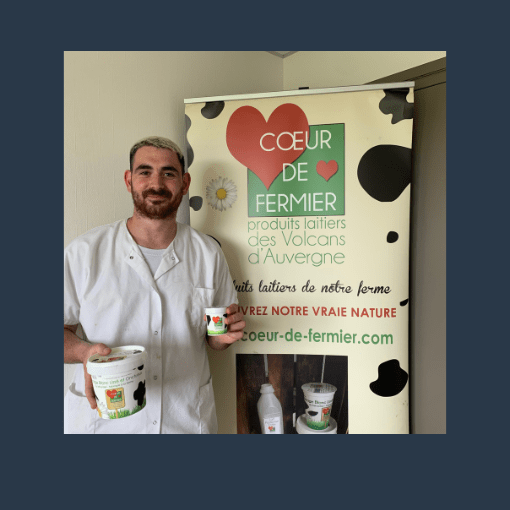 COEUR DE FERMIER
_______________________
The Coeur de Fermier company was created in 2013! Managed by 4 partners (Florian and Serge Gourdy, Clément Clerc & Patrice Boilot), the company now has 11 employees, compared to 3 at the beginning.
Located in the village of Gelles, Cœur de Fermier offers plain and flavoured yoghurts, whole and pasteurised whole milk, gourmandines… As you can see, the brand offers a wide range of mountain milk products, which will satisfy all tastes and desires!
Would you like to discover the secrets of dairy production? Cœur de fermier offers visits to the dairy! The dairy is open all year round and allows you to visit for free the production premises.
LIQUEURS DE L'ABBAYE
_______________________
Located in the heart of the commune of Saint-Donnat, Laurent Dartere has owned a campsite and a grocery shop since 2010. But in 2016, he was unfortunately facing financial difficulties that threatened the survival of his business. That's when he decided to create Liqueurs de l'Abbaye, local drinks made from gentian and plants from our region.
Produced by hand with quality ingredients from local producers, these liqueurs are authentic and eco-friendly drinks. In addition, a range of derived products has also been developed, such as pâté, meringues and chocolates, all made locally.
Something to satisfy all tastes and desires!