Comfort and a friendly welcome for fun and educational stays.
_________________________________________________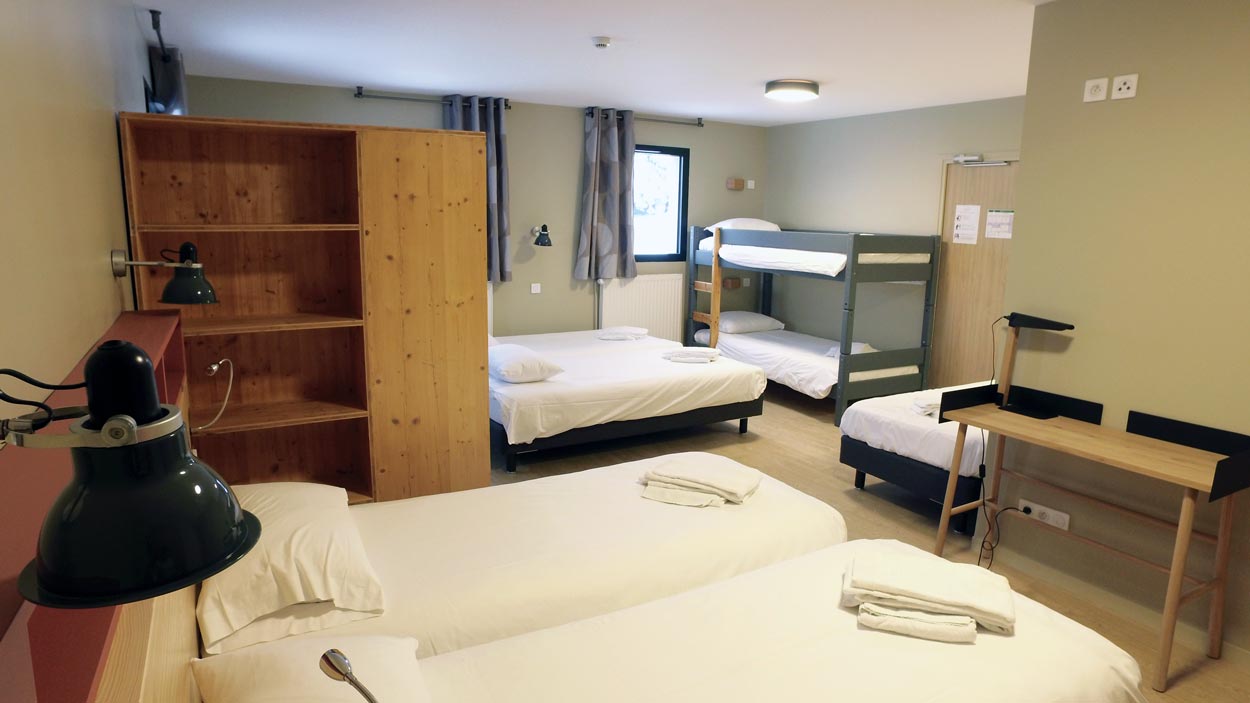 Our amenities
Inspection Académique du Puy de Dôme certification no. 19.12.82
Physical and sporting activity establishment registered with DDCS no. ET10814
Puy de Dôme DDASS certification dated 28/03/2002
"Marque Parc Naturel de Volcans" label for educational service: l'Ecole des Volcans
In the heart of the Parc Naturel Régional des Volcans d'Auvergne, with a view of the
famous Puy de Dôme
, Archipel Volcans welcomes
children on school field trips
, or with summer camps,
year round by reservation.
The hotel has been renovated and expanded to guarantee our young guests' comfort. Our rooms are designed for small groups (three to seven people) to ensure a good night's sleep and create a friendly atmosphere.
Our pluses :
Travel light : the beds are made before you arrive and linens are provided.

Each room has storage space to optimise children's living space.
Each room has single beds and a bathroom with floor-level shower, vanity and toilet.
Amenities and services
_______________________

– RECREATION ROOM OR CLASSROOM
this free room is the perfect place for fun or educational activities. It has all necessary amenities: sofa, tables and chairs, maps, board games, etc.
– MAINTAINED GREEN SPACES
for outdoor activities: soccer goals, volleyball and badminton net, etc. (equipment loans: balls, racquets, etc.).
Free Wi-Fi throughout the hotel
Free bus parking
Semi-covered terrace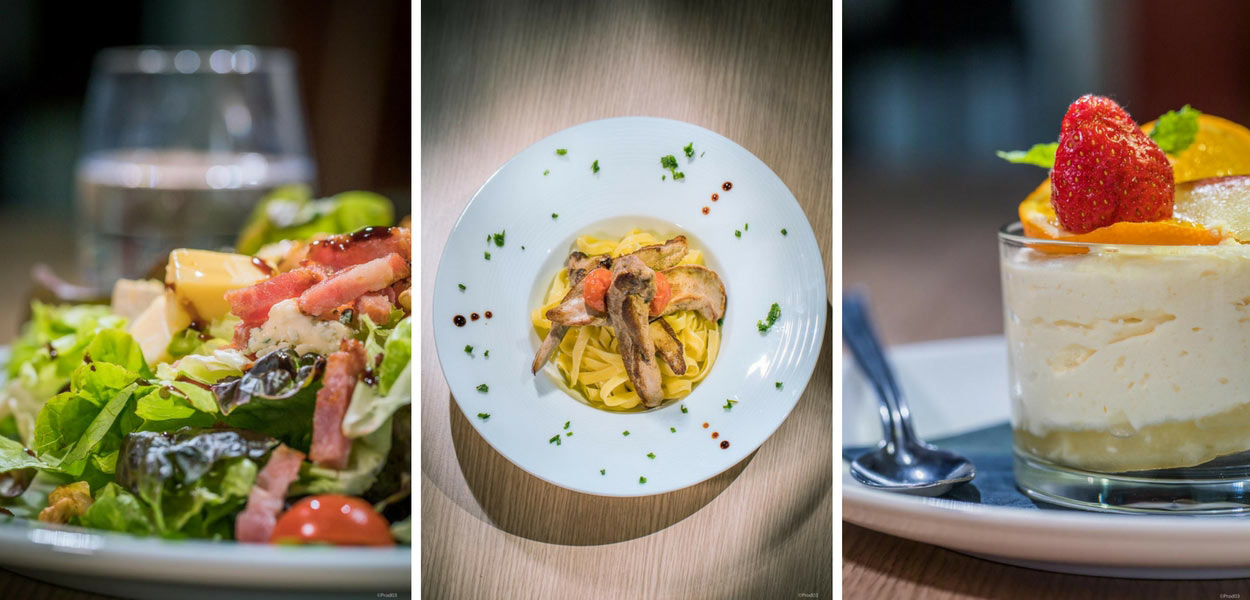 Meals
_______________________
Mealtimes are very important to us.
For our half-board or full-board guests, our chef prepares tasty and balanced meals that can be enjoyed in our bright dining room with a view of the Puy de Dôme.
Our menus include:
An appetiser (Auvergne salad, cream of vegetable soups, quiche, etc.)
A main dish and a side (filet mignon, salmon steak, chicken breast, etc.)
A dessert (baked apple, lava cake, panna cotta, etc.)
Portion sizes vary according to the children's age.
A region offering so many opportunities
_______________________
Ideally located in the heart of the Chaîne des Puys, 10 minutes from Vulcania and near Sancy, Archipel Volcans provides easy access to many nature, sporting and cultural activities as well as tourist sites you won't want to miss.
Enjoy thematic visits year round in line with your educational goals: fall and spring nature trips, volcano trips, ski trips, etc. From elementary to middle school and high school, Auvergne has so much to discover.
Backed by our solid knowledge of the region, we would be pleased to advise you based on your theme.
Below are a few suggestions for class visits:
Our partner
_______________________
Élément Terre
This experienced trip organiser will assist you every step of the way, from preparation to guiding your students on site.
+33 (0)4 73 79 35 23
Website : www.element-terre.org
Example of a stay
Sailing and Volcanoes Stay (in partnership with the Volcan de Lemptégy and the Office de Tourisme Mondarverne
Stay Idea : Volcano school
_______________________
This two-day and one-night trip invites you to discover volcanology in the Chaîne des Puys in a fun and educational way.
Pupils will discover the inside of a real strombolian cone at the Volcan de Lemptégy with its bombs, chimneys and geological strata.
Near Volvic, the Grotte de la Pierre offers visits to a lava flow.
nd, what could be better than a bicycle ride to the peak of the Puys to discover our magnificent volcanoes from on high?
The programme can be adapted to any school level..
Starting at €63.70 per pupil*
* Accommodation and visits must be booked with each provider.
Price including VAT 2022: based on 30 paying pupils in cycle 2
This price includes :
– Accommodation at Archipel Volcans
– Half board from dinner on day 1 to breakfast on day 2
– Picnic basket on day 2
– Snack on day 2
– The visits proposed in the programme
This price does not include :
– Transport
– Drinks
– Tourist tax